Specialist in the restoration of harpsichords and pianofortes, Jullian Bauduin's studio offers several services:

Complete restoration of your instrument in our workshop.

Adjustment and tuning of your instrument to your home.

Tuning for concerts or recordings.

The workshop collaborates with the Elsa Dauville  workshop  – "Les Bluettes" who offers  the design, tailoring and manufacture of customised slipcovers for harpsichords, spinets, positive organs, pianofortes.
Completed restorations
Several harpsichords of aesthetics varied with simple keyboard and double keyboards.
Clavichords, spinets, harmoniums, pianofortes ….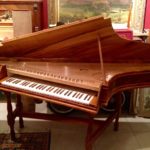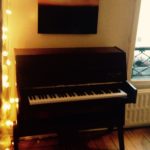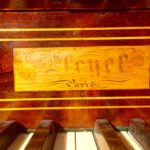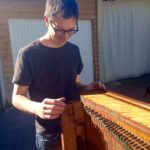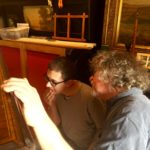 For the sake of discretion and confidentiality for my clients, you can contact me if you want information about the restored instruments.
CRR of Annecy:
Full restorations of two spinets in 2013.
Complete restoration of a Sassmann harpsichord after Ruckers in 2014: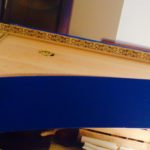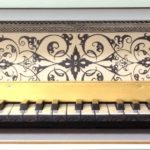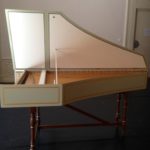 Complete restoration of a double harpsichord of Laperle copy of Goujon in 2016:
CPMDT Geneva:
Colin Booth's two Italian harpsichords raised in 2015.
Rebuild of a muselar
Complete restoration of a harpsichord after Ruckers in 2016.
Moûtiers School of Music:
Complete restoration of a French RVN instrument in 2017.
Current projects
Restoration and raising of two harpsichords for the CRD of Valencia.
French harpsichord, double keyboards, 4 registers, private client.
Study for making a clavichord according to a historical model, private client and institution.